About WrightBuilt
Our mission is to build beautiful, well-crafted, functional spaces by understanding the needs of our clients and designing cost effective solutions.
We strive to make the remodeling experience enjoyable by clear communication, proper scheduling and respect for our client's homes during the remodeling process.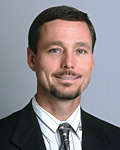 Andy Wright founded WrightBuilt over twenty years ago with an emphasis on professionalism. Since 1983 Andy has been a General Building Contractor, SCL#446176. He is also a Certified Remodeler (CR), and member of the National Association of Remodeling Industry (NARI). In 2003 he was the recipient of the Big 50 Award by Remodeling Magazine. Andy has also been a contributing columnist to the Union newspaper and contributor to "Inside & Out" magazine.